A Retreat-Style Setting
Welcomes You Home
Welcome to Heron Pointe Apartments & Townhomes
Welcome to Heron Pointe Apartments & Townhomes in Fresno, CA, where comfortable living and modern convenience is top priority.
This lovely community is centrally located in Fresno to provide easy access to both work and play throughout the city and surrounding area. Each exquisite home offers modern fixtures and fine finishes to fit every individual lifestyle, while still accommodating the ease of adding your own personal touches throughout your new home. You'll find a wonderful array of on-site amenities, including five sparkling pools and four heated spas, a fitness center, as well as basketball and tennis courts.
At Heron Pointe Apartments & Townhomes, we offer a variety of one, two, and three-bedroom floor plans to fit your unique desires and needs. Each home offers fine detail and distinguished style to complement each floor plan offering open concept living, outlined with modern fixtures and plenty of storage you'll fully appreciate. Within each home, you'll enjoy high-efficiency appliances, wood grained flooring in the kitchen and dining space, as well as painted accent walls. Covered parking and detached private garages are available for those who wish to add to their list of needs upon move in. Large walk-in closets are an excellent touch, along with beautiful balconies and patios for entertaining close friends and family.
Commuting is short and stress-free with easy access to Fwy 99 and West Shaw Ave for your drive into work. Additionally, these homes are close to a number of grocery stores and shopping centers to eat, shop and enjoy the city life we know you adore. Take a few moments to look through a large gallery of community photos and see what sets this neighborhood apart from all the rest.
If you've been looking for apartments near Fresno, CA you won't want to miss Heron Pointe Apartments & Townhomes! Get in touch with a member of our staff today to learn more about how life in our community can be a reality for you.
Heron Pointe Apartments & Townhomes Is Your Home.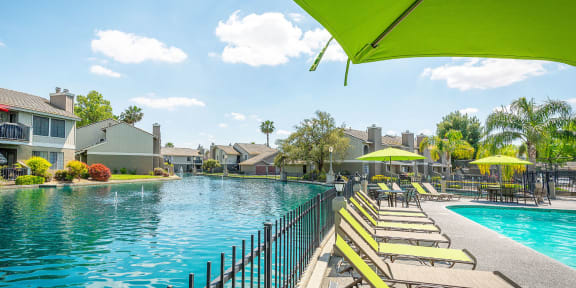 A RANGE OF PREMIUM FEATURES - LUXURY APARTMENTS IN FRESNO, CA
There are many amenities that come with your home in Heron Pointe. Our apartments in Fresno, California, come in 1, 2, and 3-bedroom floor plans, which gives our residents a diverse set of options to choose from when picking your new home. Our apartments come with washer and dryer hook-ups in our two and three-bedroom apartment floor plans, and there are multiple laundry facilities located within the Heron Pointe community. Air conditioning and central heating help keep your apartment home cool in the summer and warmer in the winter, customizable for your preferences.
Heron Pointe apartments in Fresno, California, also feature cozy fireplaces, walk-in closets, ceiling fans, and wood grained flooring. Other interior design elements include updated hardware and lighting, and private patios or balconies. Residents can park their vehicles in attached garages or reserve a preferred parking space.
Residents can pay rent online, as well as submit service requests anytime. Residents can also build up your credit score with RentPlus, which rewards residents for paying rent on time.
For all these amenities and more, visit Heron Pointe apartments in Fresno, California, today!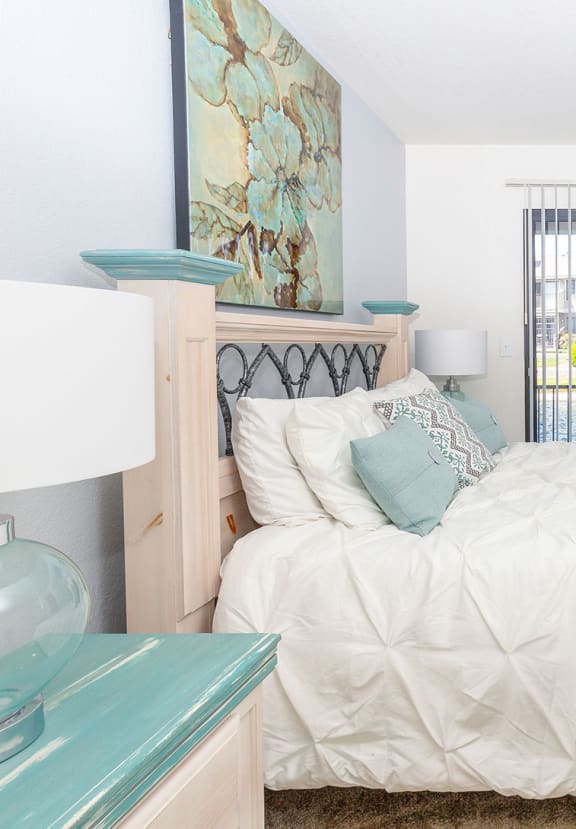 LIVING AT HERON POINTE
Heron Pointe wouldn't be the community it is without the surrounding city of Fresno, California. Our Fresno apartments are located just a short distance away from a variety of dining and shopping options, in addition to other cultural and educational centers. West Shaw Avenue offers multiple retail opportunities including Wal-Mart and Target. Restaurants nearby include the Outback Steakhouse, Texas Roadhouse, and many others at the Time Square Shopping Center.
In addition to being a place to grab a bite to eat, the malls around Heron Pointe offer retail options to keep an afternoon of shopping successful. Another fun place to hang out with family or friends in the Fresno Fashion Fair Mall, or take a long weekend to explore the beauty and natural wonder of Yosemite National Forest just a few hours away.
Educational opportunities in Fresno abound; California State University is a short drive away from Heron Pointe, as is Malloch Elementary, Tenaya Middle School, and Bullard High School.
Our Fresno apartments allow easy access to the 99 Freeway as well as downtown Fresno itself. Our Fresno apartments are conveniently located near schools, jobs, amenities, and more to increase the comfort and convenience residents experience when they live in our community.